We are excited to announce that the iOS version of KuCoin Wallet APP is officially live now.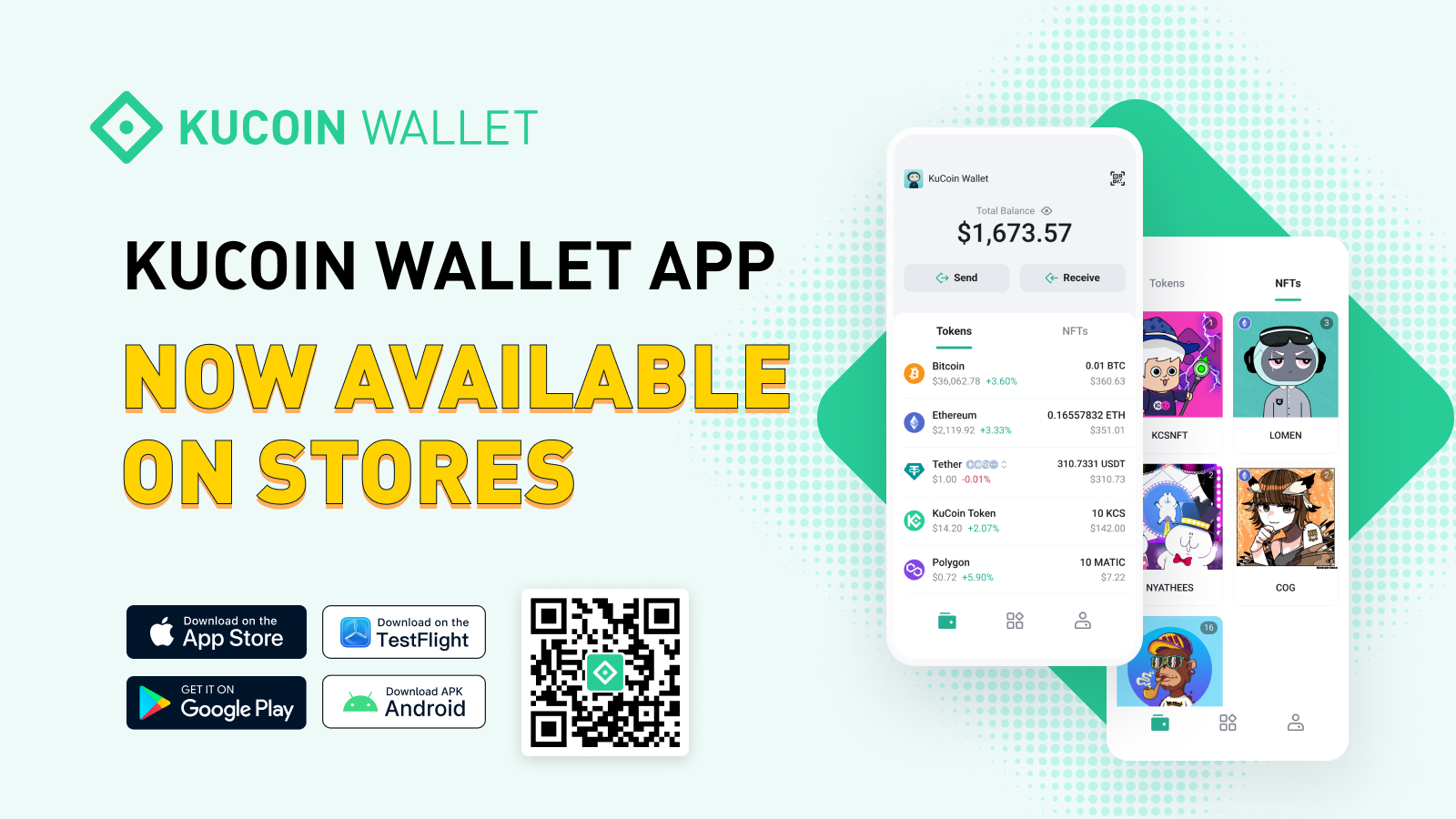 After the release of our Android version, many users have inquired us for the launch of the iOS version. Today, the iOS version of the KuCoin Wallet APP is finally rolled out.
To give our users a smooth and optimal wallet experience, we have continued improving our wallet, enhancing server performance and adding new features since the open testing of the APP. As the most concerned function by users, adding custom tokens has been integrated in the latest update together with the token management function. Besides, basic icons, guide pages, the display of asset page and other functions have been improved to further optimize user experience.
One notable thing is that the display of NFTs and other relevant functions are not supported currently in the KuCoin Wallet App listed on App Store. Up till now, there's no clear document or guideline about NFT functions by Apple. Our team is negotiating with Apple Review officers about the way of integration of NFT related functions. So, more NFT functions will be released on our App in the future. Please stay tuned.
Meanwhile, the iOS version on TestFlight is live now, with all NFT functions available to our users. First come, first served. Limited spots for you to experience the full functions of the KuCoin Wallet App. When the TestFlight quota is used up, please download the KuCoin Wallet APP on App Store.
If you have any problems in using our APP, please refer to the Beginner's Guide.
Once again, we are trying our best to cope with the NFT functions to obey the requirements of Apple and provide the best product to our users. Please stay tuned for our next update. Thank you for your support!
About KuCoin Wallet
KuCoin Wallet is a secure and easy-to-use crypto wallet that supports multi-chain aggregation powered by the KuCoin ecosystem. With the security expertise of KuCoin and the leading security technology audited by Hacken, KuCoin Wallet is a self-custody wallet with users having full control of their assets. KuCoin Wallet provides the easiest way for users to manage multi-chain assets and enables them to buy, store and view NFT collections directly within the wallet. KuCoin Wallet is a gateway to the world of Web3 for all crypto users.
Join us
Twitter: https://twitter.com/KuWallet
Medium: https://medium.com/@KuWallet
Telegram: https://t.me/kuwallet
Discord: https://discord.gg/958cKHaG2m