1. Open KuCoin Wallet App, choose the receiving token on the [Assets] Page, and click [Receive];
(Take receiving MATIC through the Polygon network as an example)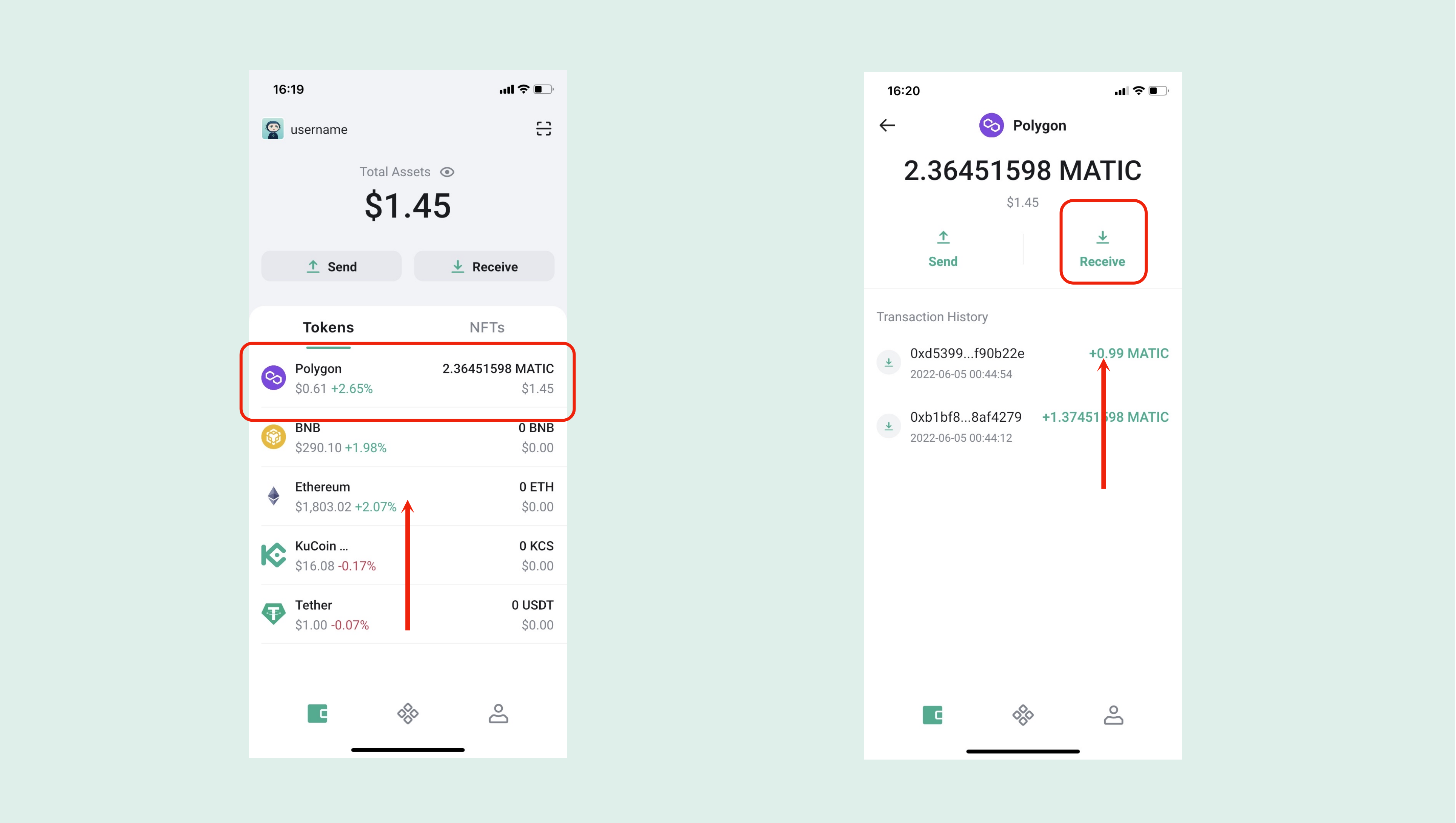 2. Choose the [Network], and click [Copy] or [Scan QR code] to copy the recipient, and then paste the receiving address to the withdrawal page of exchanges or decentralized wallets.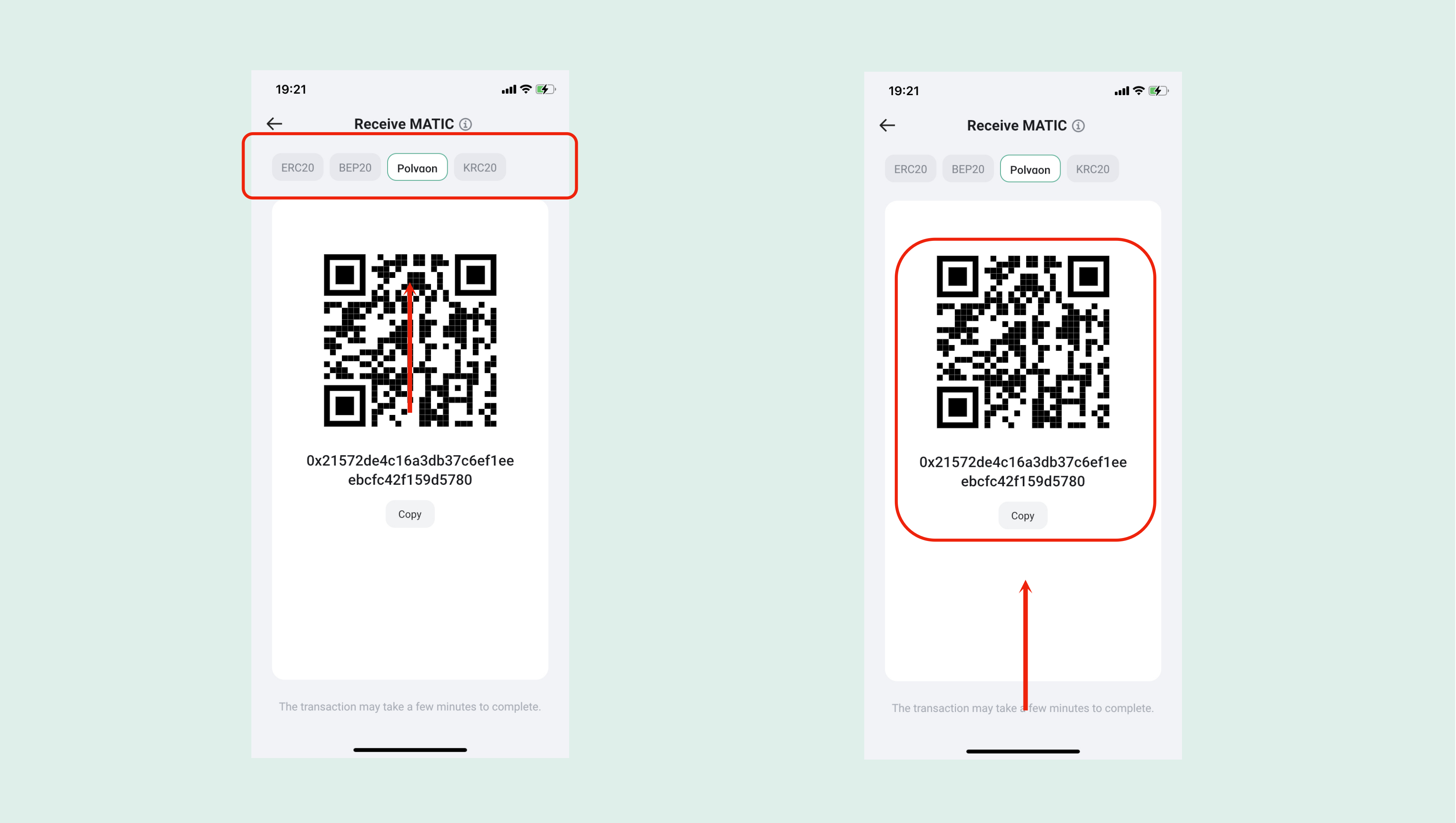 Notes:
1) Please double confirm that you selected the same network (blockchain) before transferring;
2) If your assets are not displayed on your wallet after transferring, please check whether you add tokens.
The only official website of KuCoin Wallet is https://kuwallet.com/ .
About KuCoin Wallet
KuCoin Wallet is a secure and easy-to-use crypto wallet that supports multi-chain aggregation powered by the KuCoin ecosystem. With the security expertise of KuCoin and the leading security technology audited by Hacken, KuCoin Wallet is a self-custody wallet with users having full control of their assets. KuCoin Wallet provides the easiest way for users to manage multi-chain assets and enables them to buy, store and view NFT collections directly within the wallet. KuCoin Wallet is a gateway to the world of Web3 for all crypto users.
Join us