1. Open the KuCoin Wallet APP and then click the profile tab. Click [Back Up Secret Phrase] and enter your password.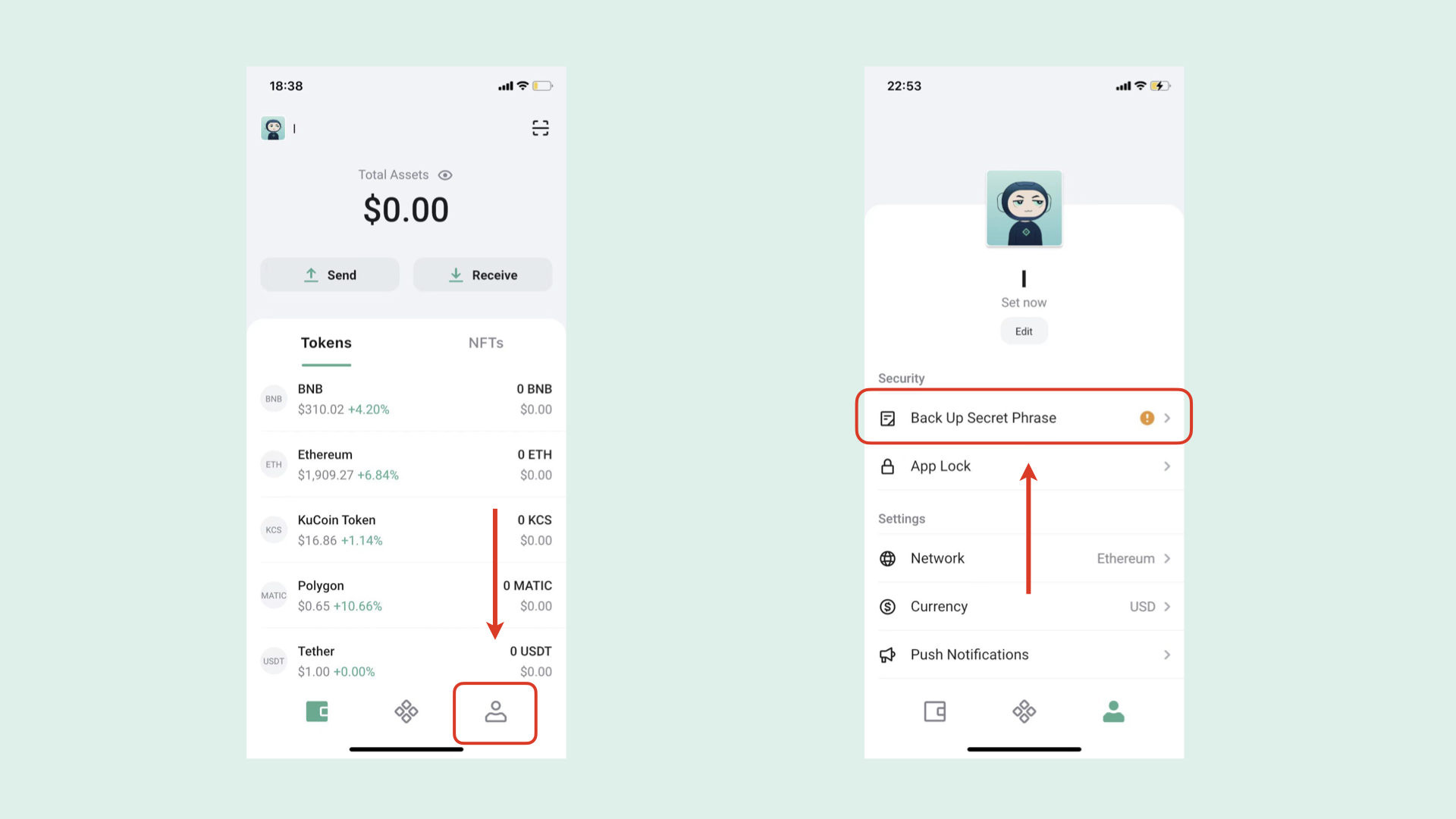 2. Write down the secret phrase of your wallet on paper and store it in a safe place. Click [Next] to verify. Choose the words in the correct order to complete the backup.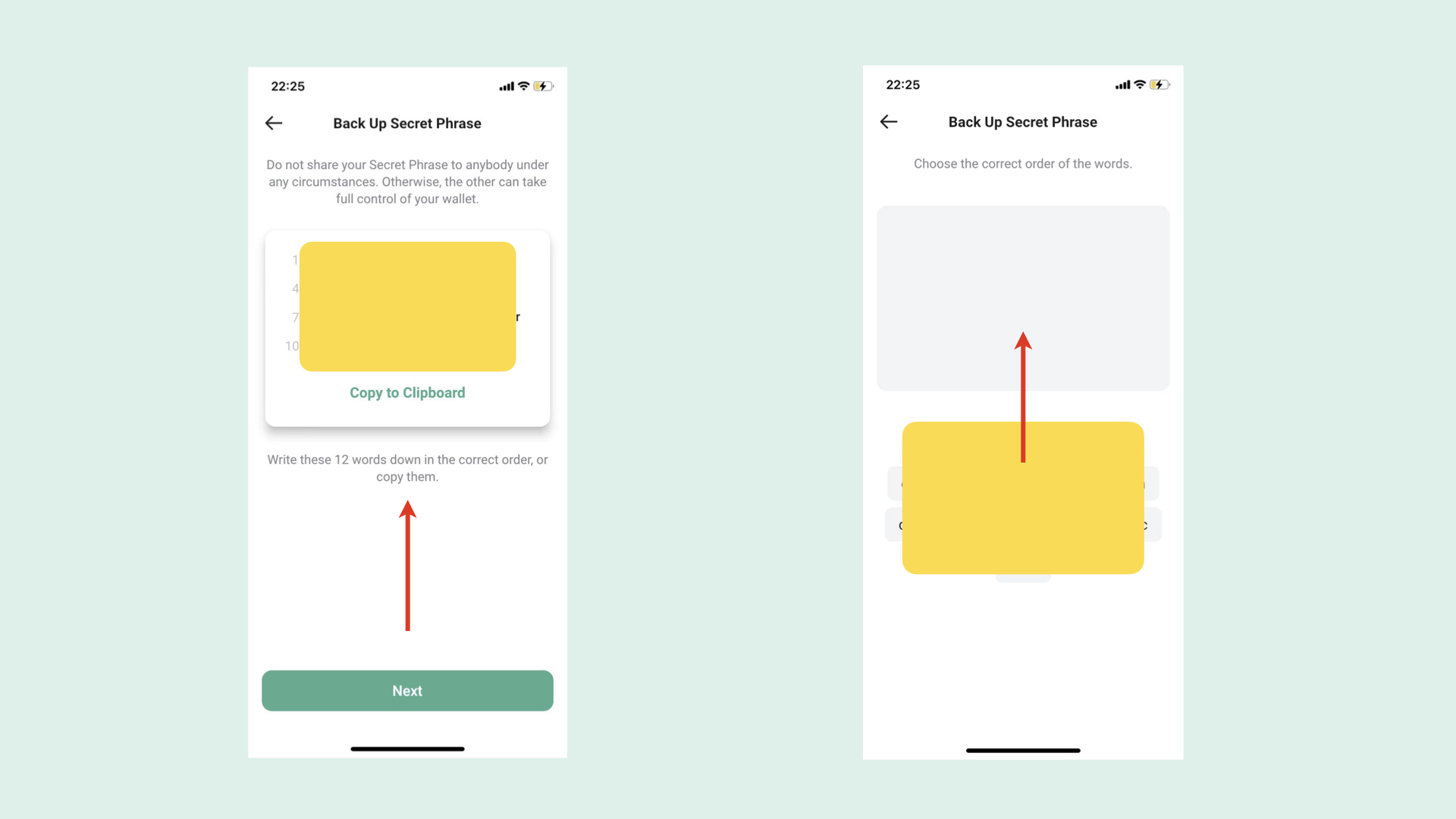 3. When you see "Backed up", it means you have successfully backed up your secret phrase.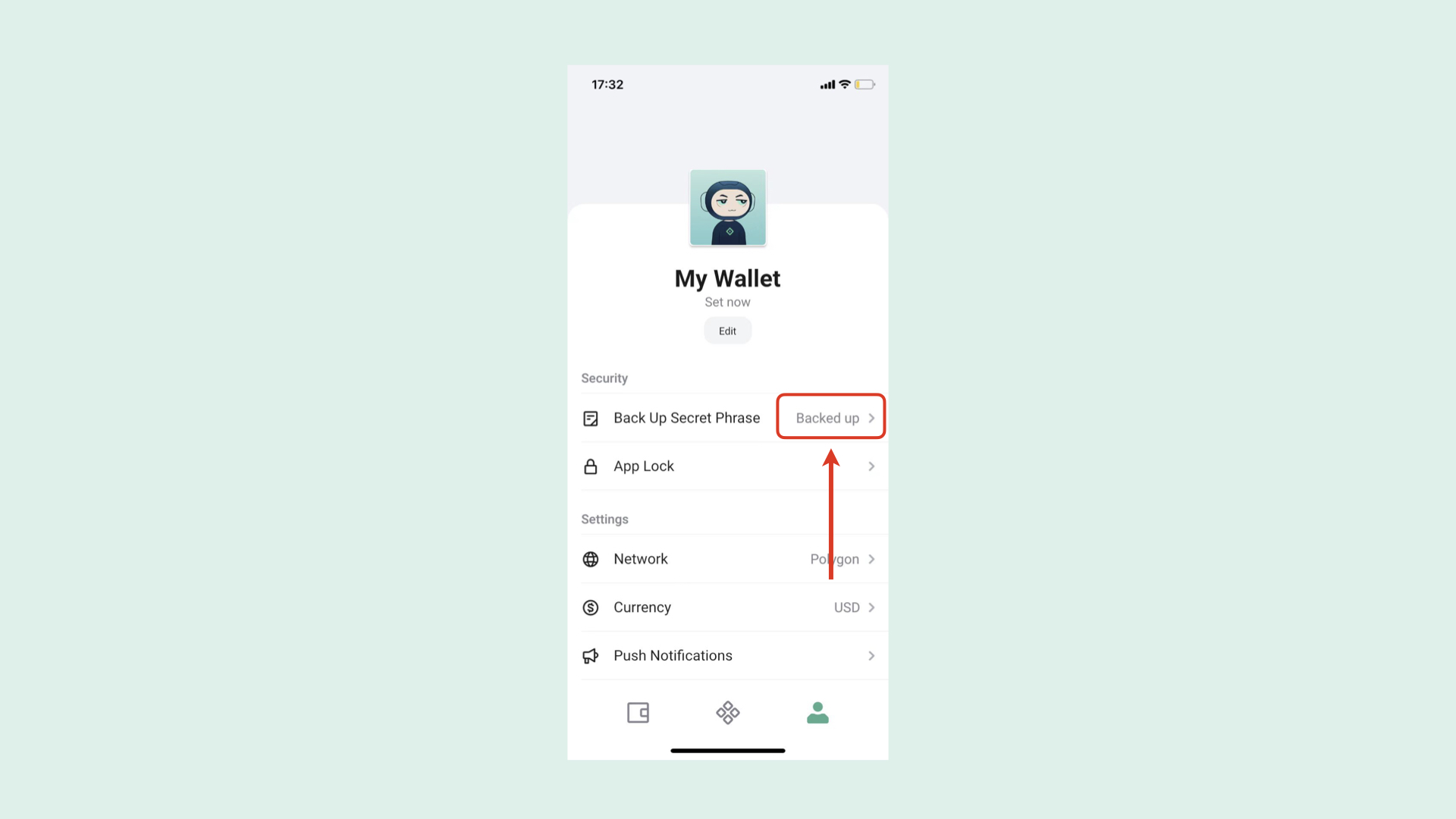 The only official website of KuCoin Wallet is https://kuwallet.com/ .
About KuCoin Wallet
KuCoin Wallet is a secure and easy-to-use crypto wallet that supports multi-chain aggregation powered by the KuCoin ecosystem. With the security expertise of KuCoin and the leading security technology audited by Hacken, KuCoin Wallet is a self-custody wallet with users having full control of their assets. KuCoin Wallet provides the easiest way for users to manage multi-chain assets and enables them to buy, store and view NFT collections directly within the wallet. KuCoin Wallet is a gateway to the world of Web3 for all crypto users.
Join us