KuCoin Wallet has completed the integration of Fantom, enabling users to manage all assets on the network and explore a wealth of Fantom-dApps easily and securely.
Follow the tutorial below to learn how to use it in KuCoin Wallet.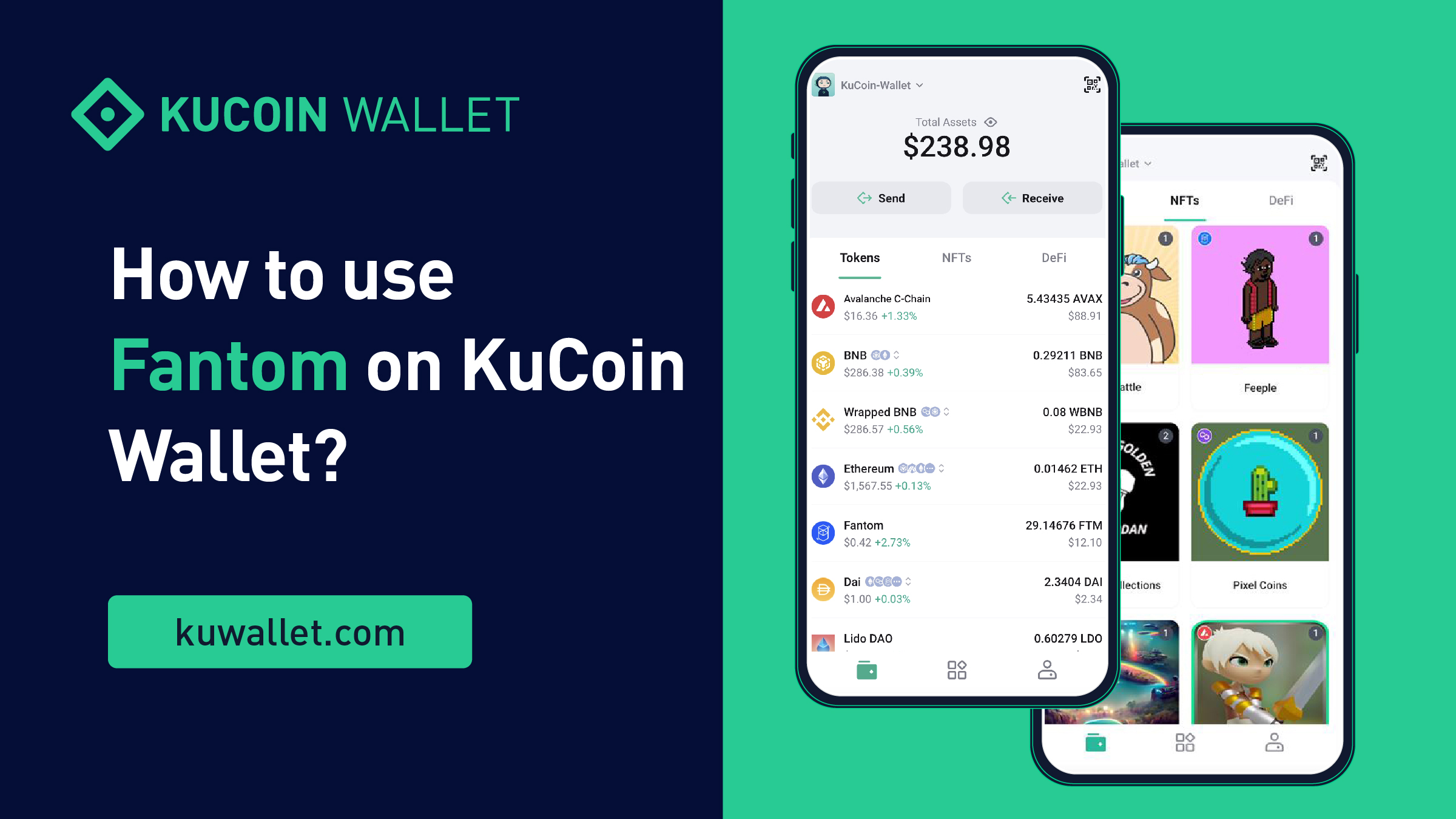 What is Fantom?
Fantom is a fast, scalable, and secure layer-1 platform built on an aBFT consensus protocol. Fantom can process thousands of transactions per seconds and can scale to hundreds of nodes.
Lachesis, its revolutionary aBFT consensus mechanism, allows Fantom to be much faster and cheaper. Lachesis provides institutional-grade security to distributed networks. Fantom offers absolute finality, which means that transactions can never be reverted like in networks with probabilistic finality. Fantom is also leaderless. By removing leaders, security doesn't rely on a small set of actors.
Besides, Fantom is fully compatible with Ethereum. Developers can create and deploy smart contracts as they would on Ethereum. FTM is the native token of Fantom and plays an essential role for the whole network.
Please update your KuCoin Wallet on PC and mobile to the latest version. Then start using the Fantom network in KuCoin Wallet.
*Note: The full integration of Fantom is not available for iOS users currently. Please stay tuned for our official announcement. All Android users can use Fantom network smoothly.
How to send and receive FTM in KuCoin Wallet?
KuCoin Wallet has completed the full integration of the Fantom ecosystem on both mobile and PC. Update your KuCoin Wallet to the latest version. Then follow the steps below to learn how to send and receive assets on Fantom in KuCoin Wallet.
For App users,
Open the KuCoin Wallet App. Choose a token you need to send on homepage. We'll use FTM as an example here.
For sending, select [Send] on the detailed page of the token. Then enter the [Amount] and [Receiving address] to complete the sending.
Refer to this tutorial for full guide on how to send assets.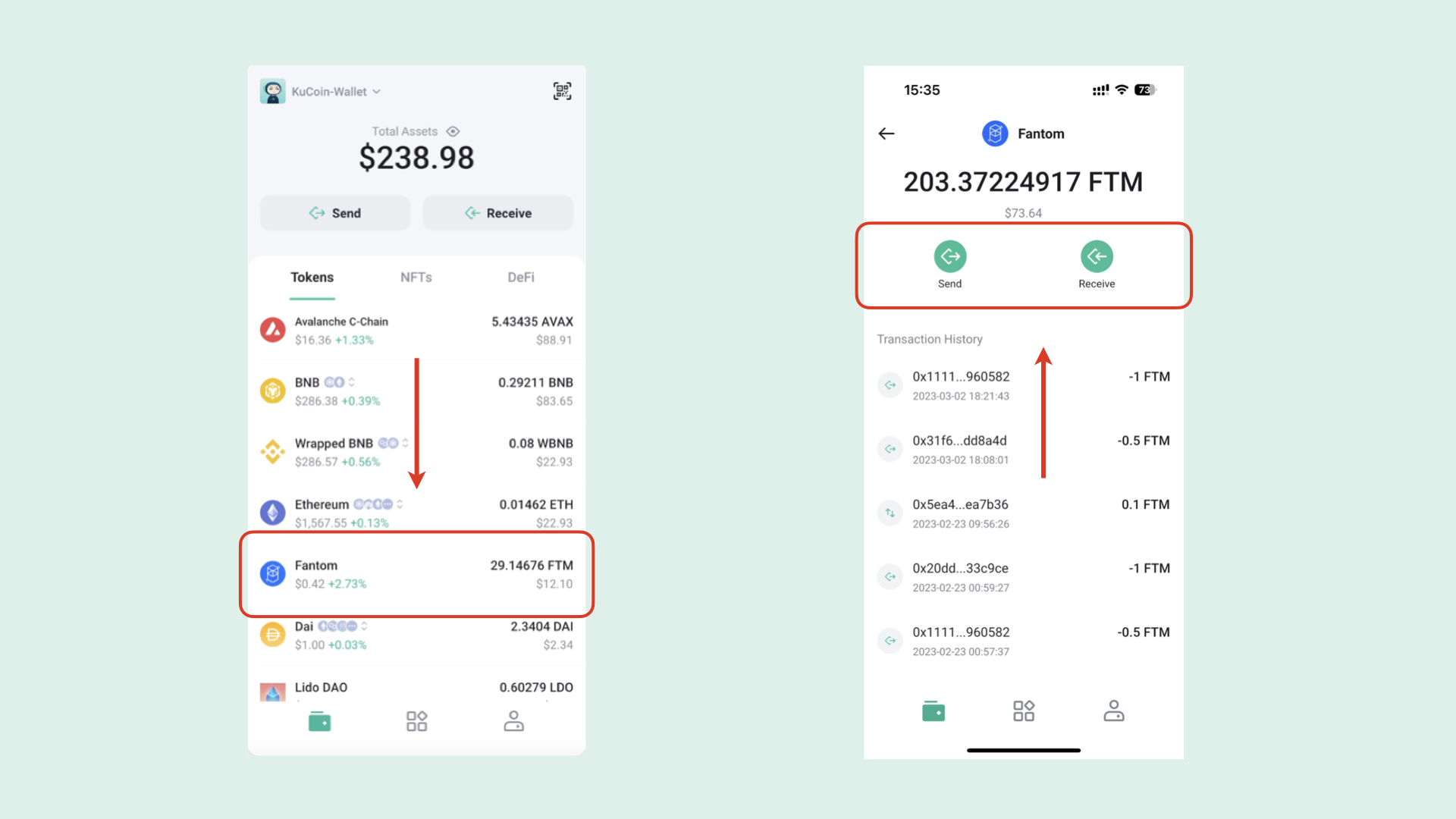 For receiving, you can choose [Receive] on the info page of the token. Copy and paste the receiving address to the sender. Then you can wait to receive the token in your KuCoin Wallet.
Check this tutorial for details on how to receive assets.
For Chrome Extension users,
Log into the KuCoin Wallet Extension. If you are a new user, follow the tutorial to complete the login process.
Choose the token. Click send or receive on the detailed page of the token to make a transaction.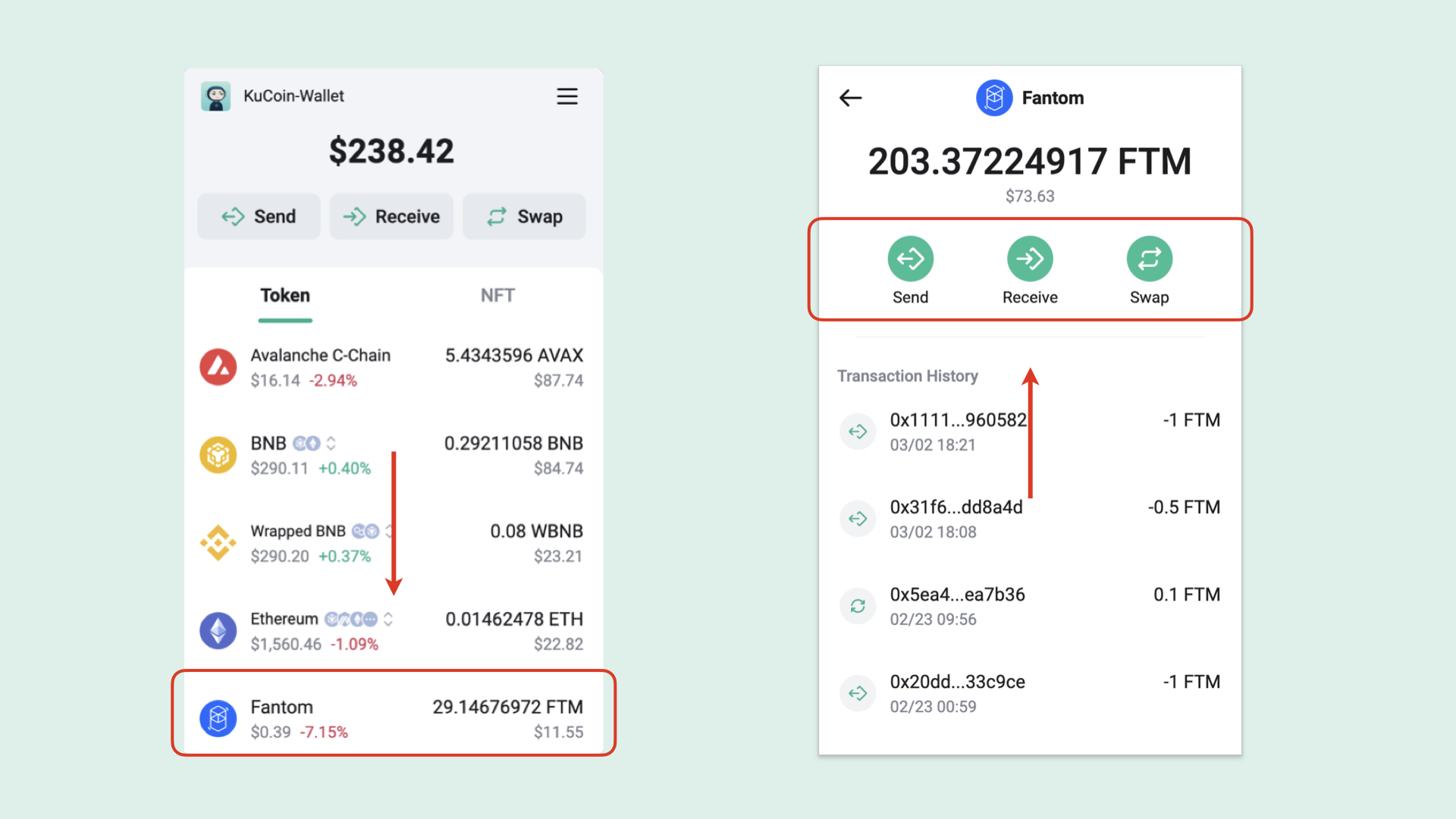 Also, KuCoin Wallet users can now directly access Decentralized Applications(dApps) on Fantom network. Read this article about how to invest in dApps with KuCoin Wallet.
About KuCoin Wallet
KuCoin Wallet is a secure and easy-to-use crypto wallet that supports multi-chain aggregation powered by the KuCoin ecosystem. With the security expertise of KuCoin and the leading security technology audited by Hacken, KuCoin Wallet is a self-custody wallet with users having full control of their assets. KuCoin Wallet provides the easiest way for users to manage multi-chain assets and enables them to buy, store and view NFT collections directly within the wallet. KuCoin Wallet is a gateway to the world of Web3 for all crypto users.
Join us
Website: kuwallet.com
Twitter: https://twitter.com/KuWallet
Medium: https://medium.com/@KuWallet
Telegram: https://t.me/kuwallet
Discord: https://discord.gg/958cKHaG2m