KuCoin Wallet has integrated the native cross-chain swap function, enabling users to directly bridge tokens across multiple blockchains supported by KuCoin Wallet.
Follow the tutorial below to learn how to make cross-chain swaps.
Reminder:
Please update your KuCoin Wallet App to the latest version(V1.6.0) in order to use the cross-chain swap function.
For iOS users, please follow the guide to enable the swap function.
How to make a cross-chain swap?
Step 1: Enter the Swap Page
Open the KuCoin Wallet APP. Click [Swap] on the homepage and enter the "Swap" page.
Step 2: Make a Cross-Chain Swap
1. On the "Swap" page, directly tap the token and choose the one you wish to trade. We'll take swapping from USDT(ETH) to USDT(KCC) as an example.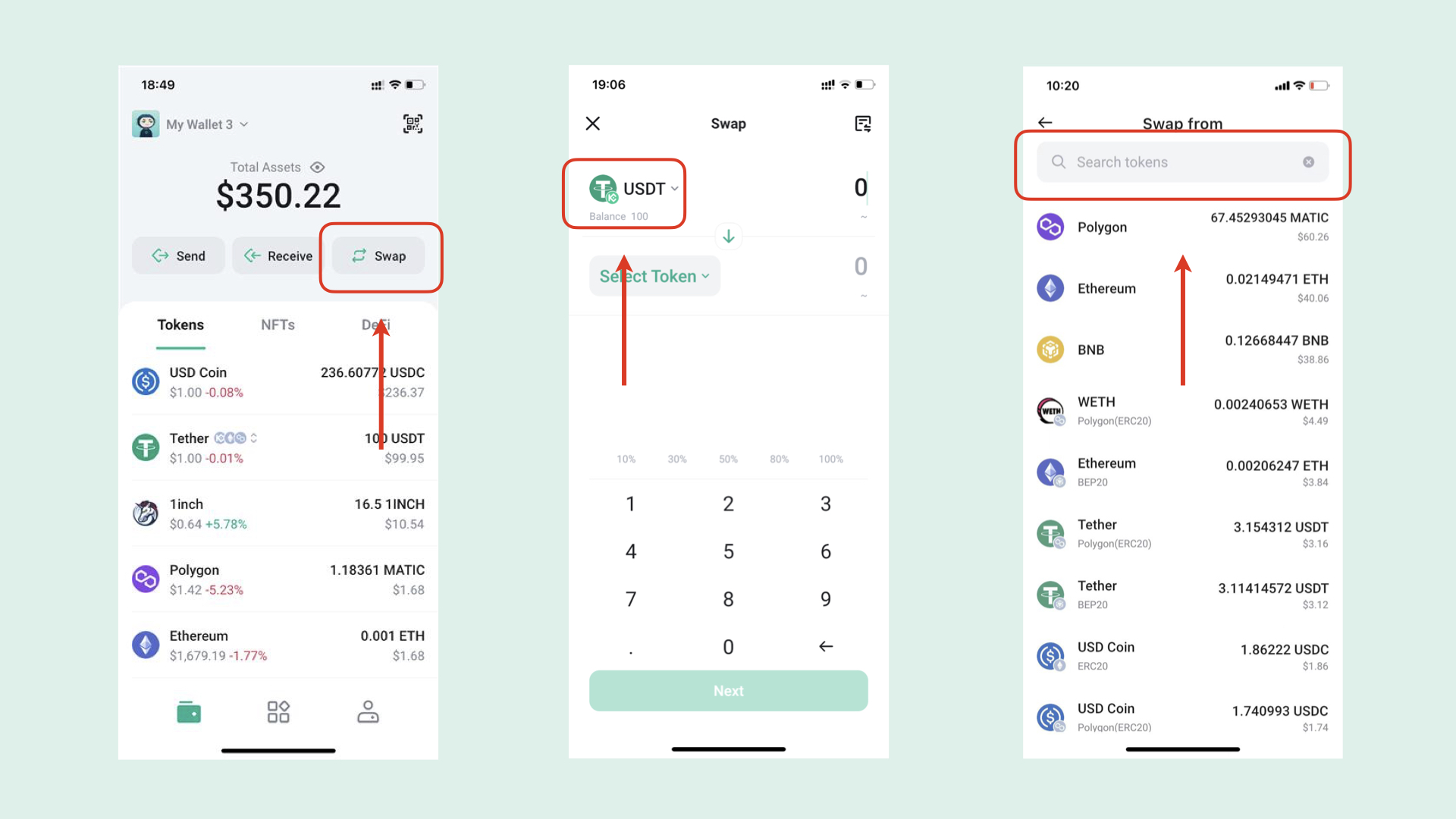 2. Click "Select token" and then choose the token you wish to receive. Remember to choose the right blockchain network.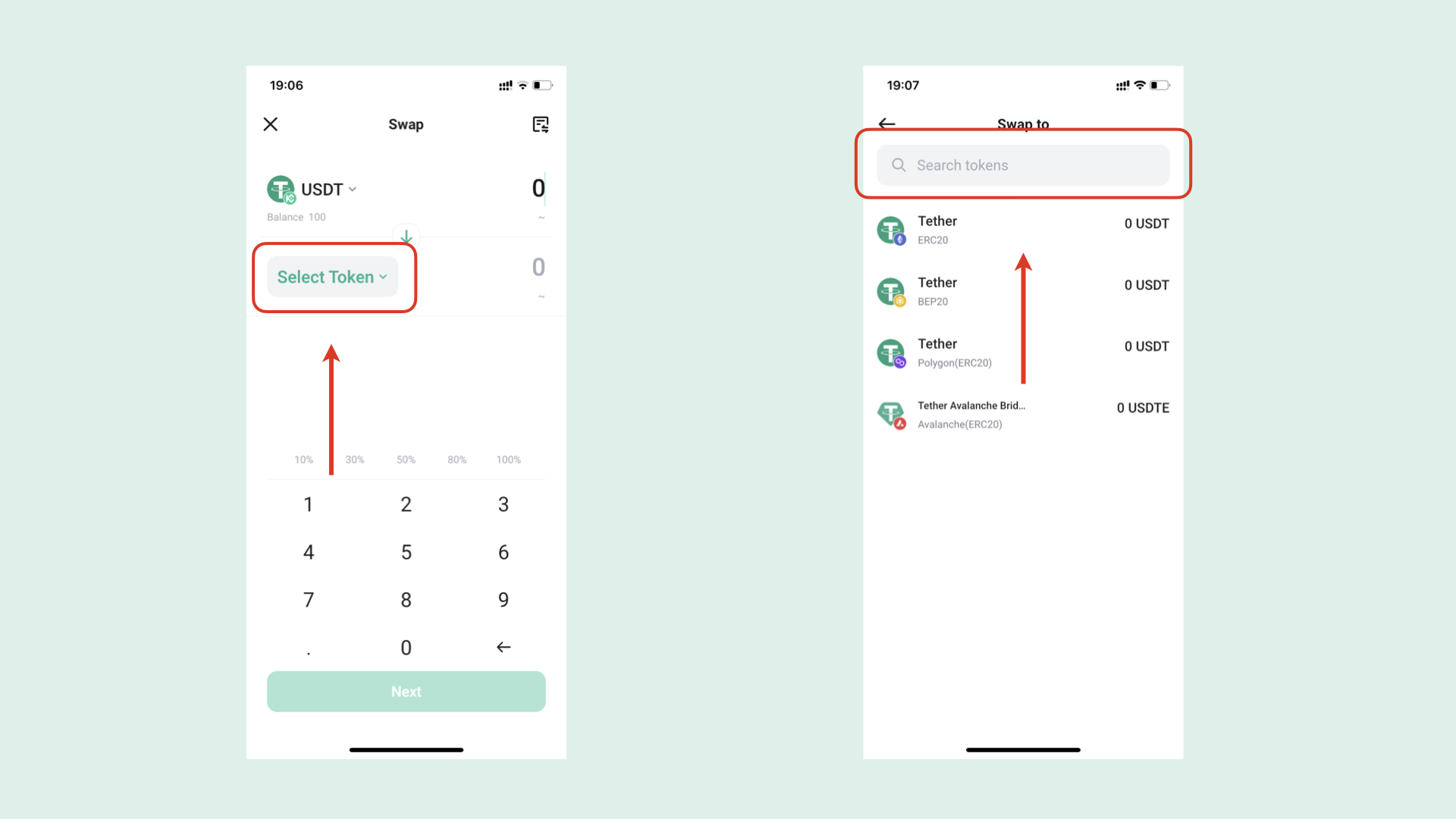 3. Enter the amount of either token. The amount of the other one will be shown automatically. Then click [Next]. Confirm details on the page and click [Swap] to complete the trade.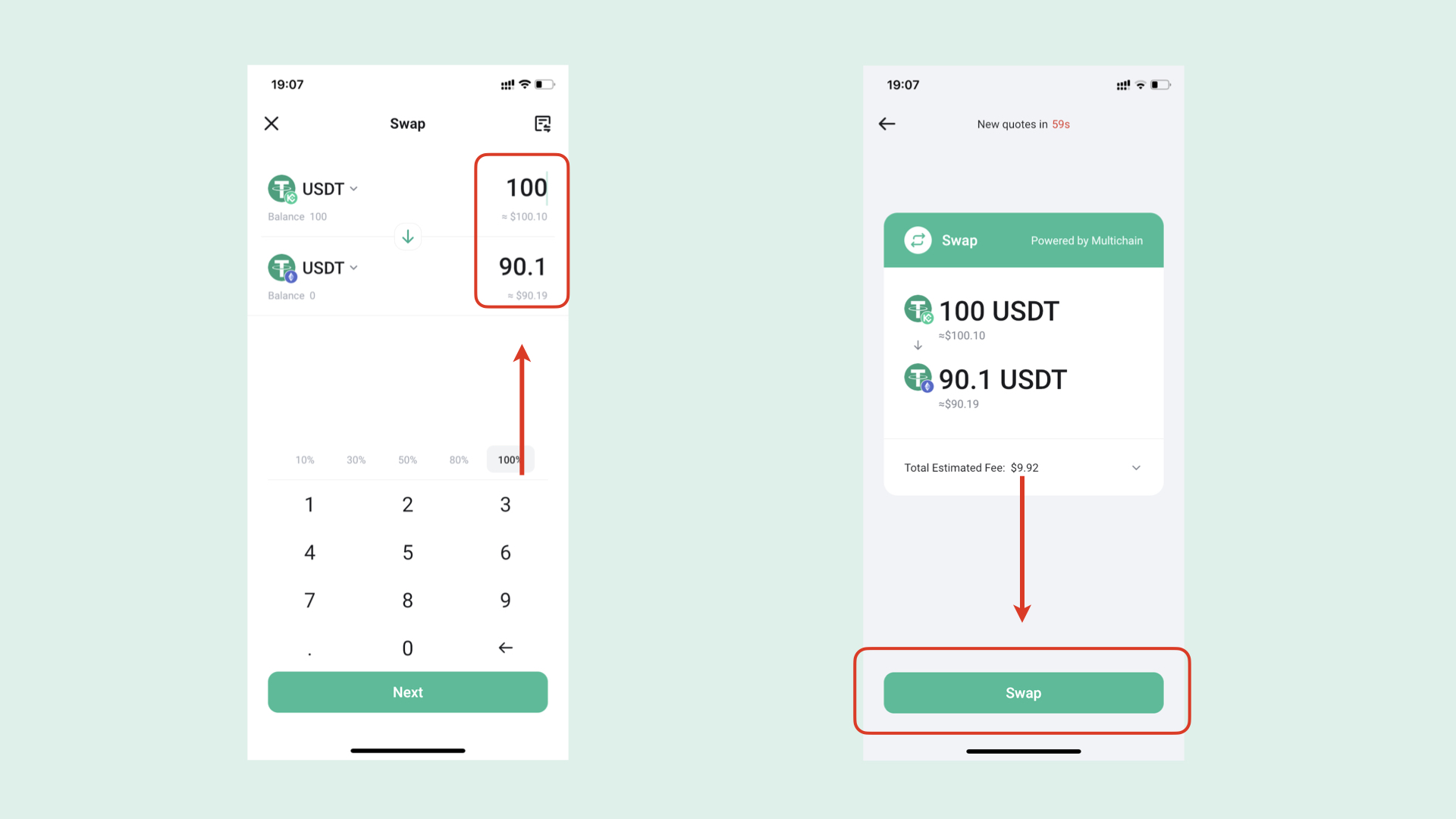 About KuCoin Wallet
KuCoin Wallet is a secure and easy-to-use crypto wallet that supports multi-chain aggregation powered by the KuCoin ecosystem. With the security expertise of KuCoin and the leading security technology audited by Hacken, KuCoin Wallet is a self-custody wallet with users having full control of their assets. KuCoin Wallet provides the easiest way for users to manage multi-chain assets, enabling them to buy, store, and view NFT collections directly within the wallet. KuCoin Wallet is a gateway to the world of Web3 for all crypto users.
Stay tuned for more news about collaborations and integrations from KuCoin Wallet!
Official Channels:
Website:kuwallet.com
Twitter:https://twitter.com/KuWallet
Medium:https://medium.com/@KuWallet
Telegram:https://t.me/kuwallet
Discord:https://discord.gg/958cKHaG2m