KuCoin Wallet is a decentralized self-custodial wallet, with users having full control of your assets. This means you are fully responsible for your wallet security.
Upon initial creation of your wallet, you're advised to back up your secret phrase to secure your wallet. Before using the wallet, there is page clearly stating that:
"I understand that if I lose my secret phrase, I will not be able to access my wallet."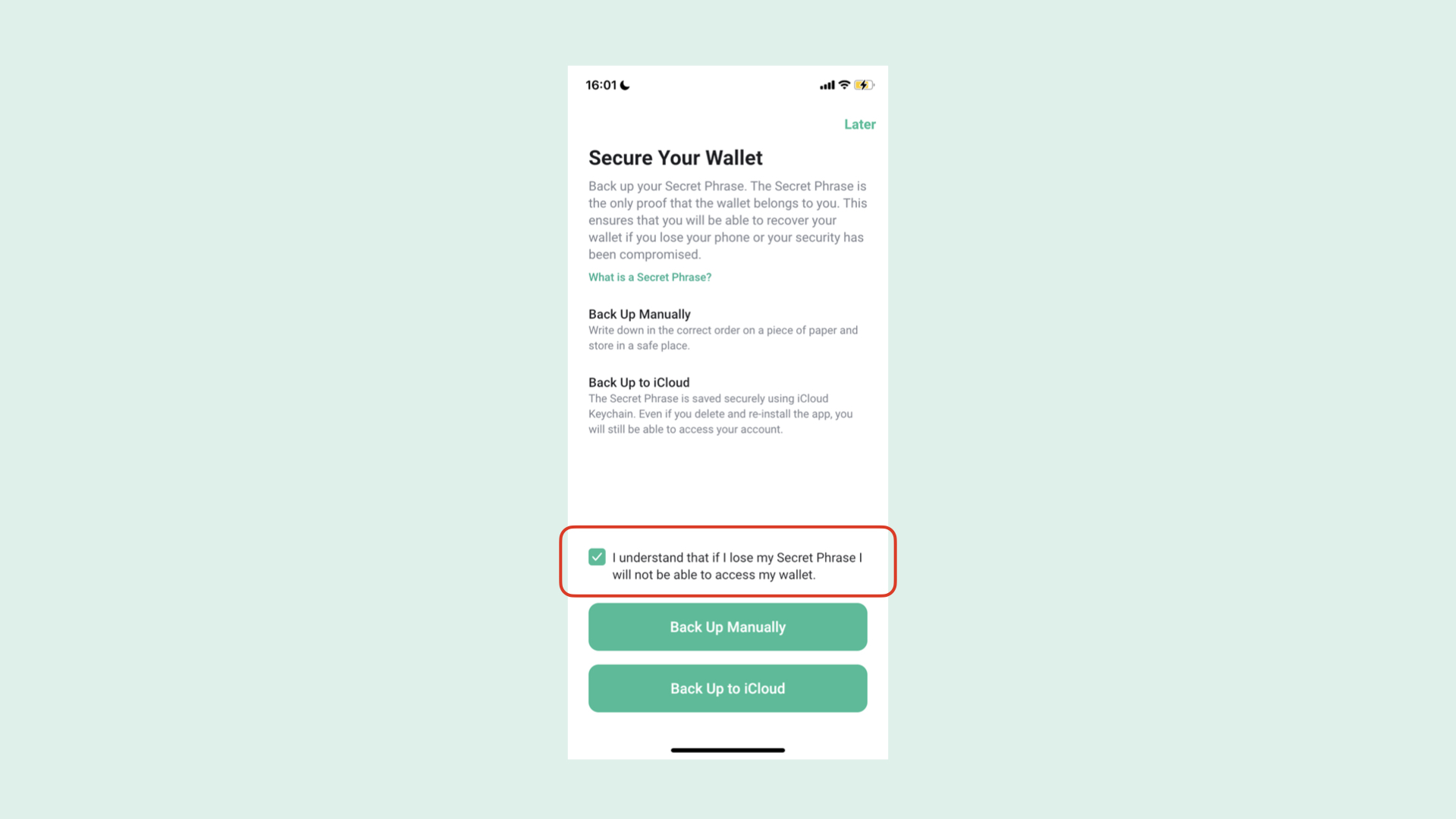 ❗️If you lost the secret phrase, you lose access to your wallet.
Remember that if your phone is broken, stolen, lost or the APP is deleted accidentally, KuCoin Wallet never has access to your funds or secret phrase. We do not store any of your personal information on our servers and thus can't recover your funds if you lose the secret phrase. So it's impossible to recovery the secret phrase by KuCoin Wallet.
❗️There is no way to recover your lost secret phrase.
Not your keys, not your crypto
This means that if you don't own the secret phrase of your wallet, then you don't own the assets in the wallet. Thus, do the backup of your secret phrase as much as possible.
About KuCoin Wallet
KuCoin Wallet is a secure and easy-to-use crypto wallet that supports multi-chain aggregation powered by the KuCoin ecosystem. With the security expertise of KuCoin and the leading security technology audited by Hacken, KuCoin Wallet is a self-custody wallet with users having full control of their assets. KuCoin Wallet provides the easiest way for users to manage multi-chain assets and enables them to buy, store and view NFT collections directly within the wallet. KuCoin Wallet is a gateway to the world of Web3 for all crypto users.
Join us
Website: kuwallet.com
Twitter: https://twitter.com/KuWallet
Medium: https://medium.com/@KuWallet
Telegram: https://t.me/kuwallet
Discord: https://discord.gg/958cKHaG2m