KuCoin Wallet now supports 8 languages, including English, Chinese, Indonesian, Turkish, German, Dutch, Spanish and Vietnamese. You can change the language setting easily on KuCoin Wallet.
Follow the tutorial below to switch among the languages and choose your favorite one.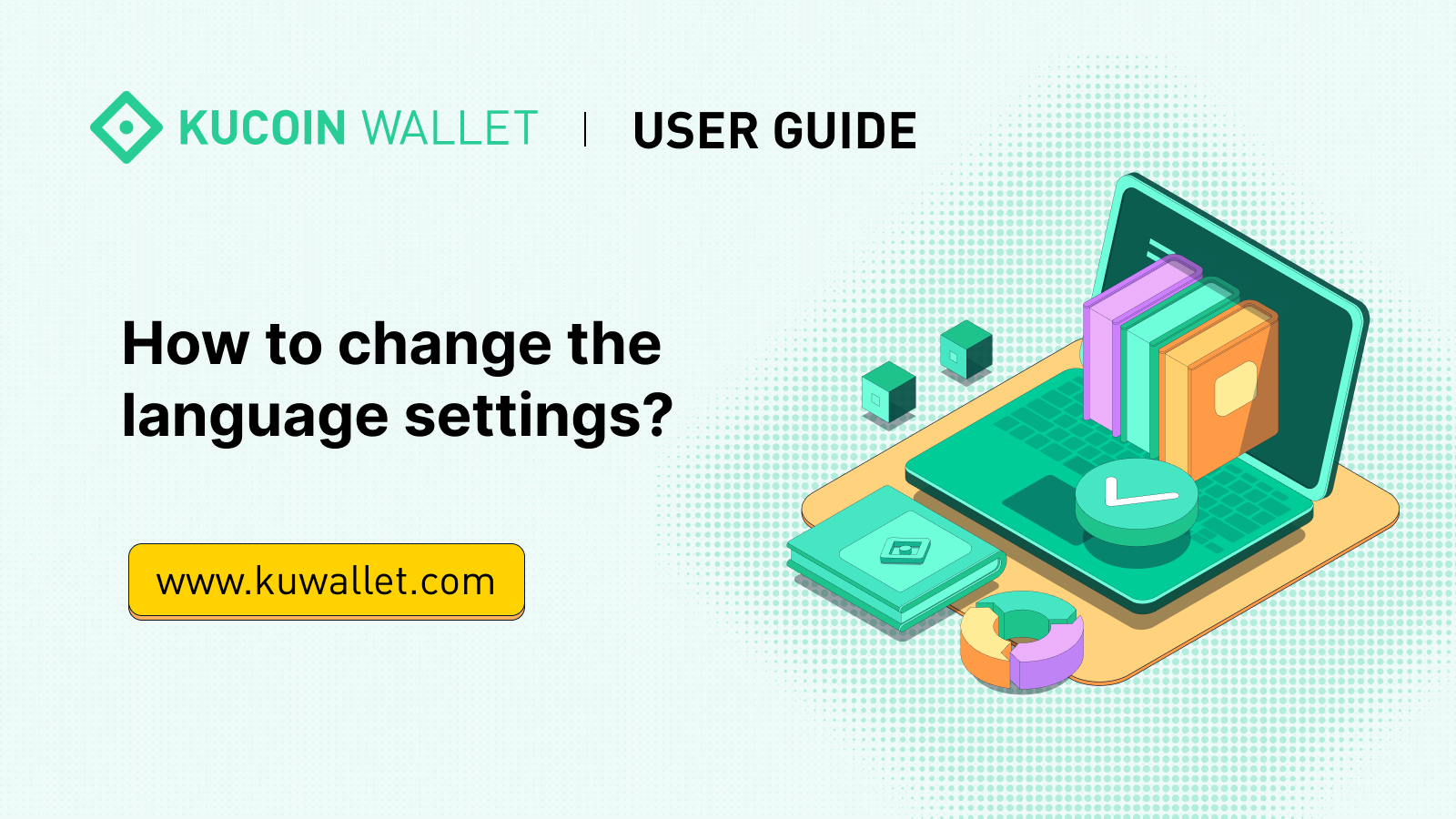 Steps to change the language setting:
Open the KuCoin Wallet App. Click the profile icon on the right bottom.
Select [Language] on the profile page. Choose your preferred language from the list.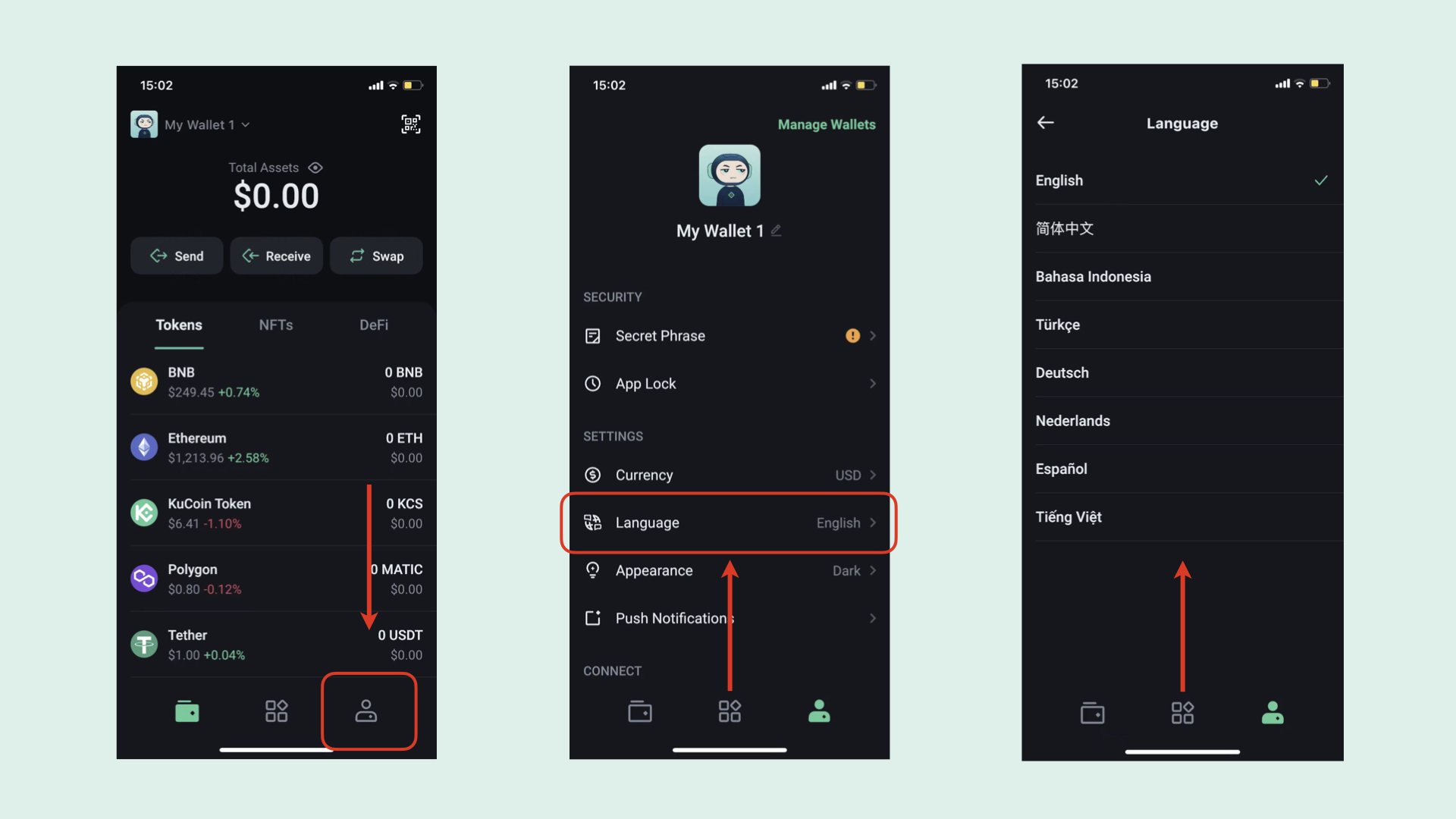 About KuCoin Wallet
KuCoin Wallet is a secure and easy-to-use crypto wallet that supports multi-chain aggregation powered by the KuCoin ecosystem. With the security expertise of KuCoin and the leading security technology audited by Hacken, KuCoin Wallet is a self-custody wallet with users having full control of their assets. KuCoin Wallet provides the easiest way for users to manage multi-chain assets and enables them to buy, store and view NFT collections directly within the wallet. KuCoin Wallet is a gateway to the world of Web3 for all crypto users.
Join us
Website: kuwallet.com
Twitter: https://twitter.com/KuWallet
Medium: https://medium.com/@KuWallet
Telegram: https://t.me/kuwallet
Discord: https://discord.gg/958cKHaG2m