If you believe you were hacked, the first thing you should do is to follow the steps in the following article to transfer any remaining assets out.
What to do if I've been scammed with unauthorized transactions on my wallet?
After you have prevented further asset losses, you should:
1. Report the scam to us through the official channels of KuCoin Wallet:
Twitter: https://twitter.com/KuWallet
Discord: https://discord.gg/958cKHaG2m
Telegram Group: https://t.me/kuwallet
2. Report the scam to us through Help Center. You can submit a ticket either on mobile or on PC.
Steps on App:
Open the KuCoin Wallet App
Click the last tab on the bottom of the homepage
Swipe down until you find "Help Center" and tap it
Click the button on the right upper corner on the page and choose [Submit a request]
Then you can submit a ticket and our staff will do our best to help you.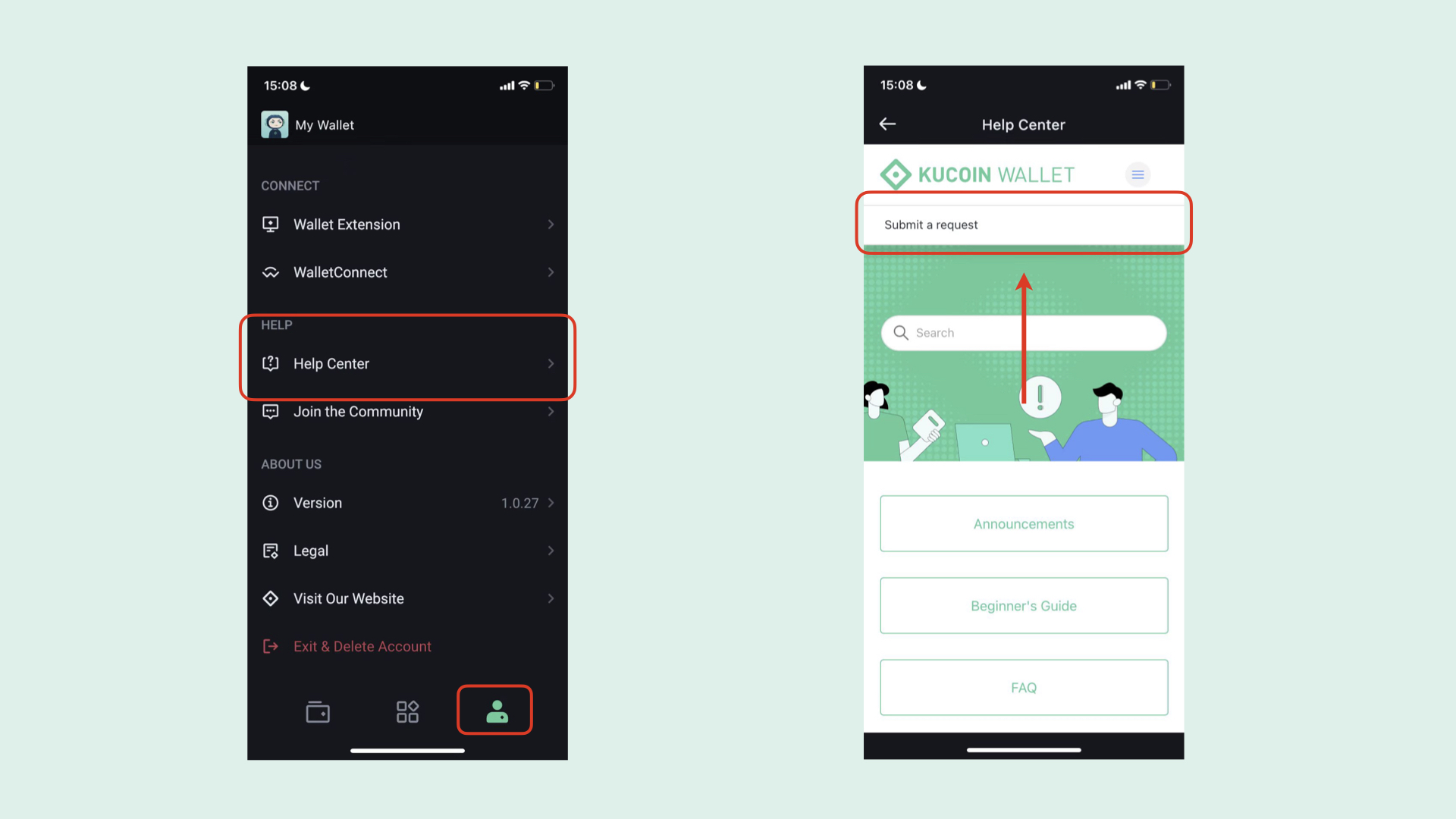 Steps on PC:
Visit the Help Center of KuCoin Wallet
Click [Submit a request] to submit a ticket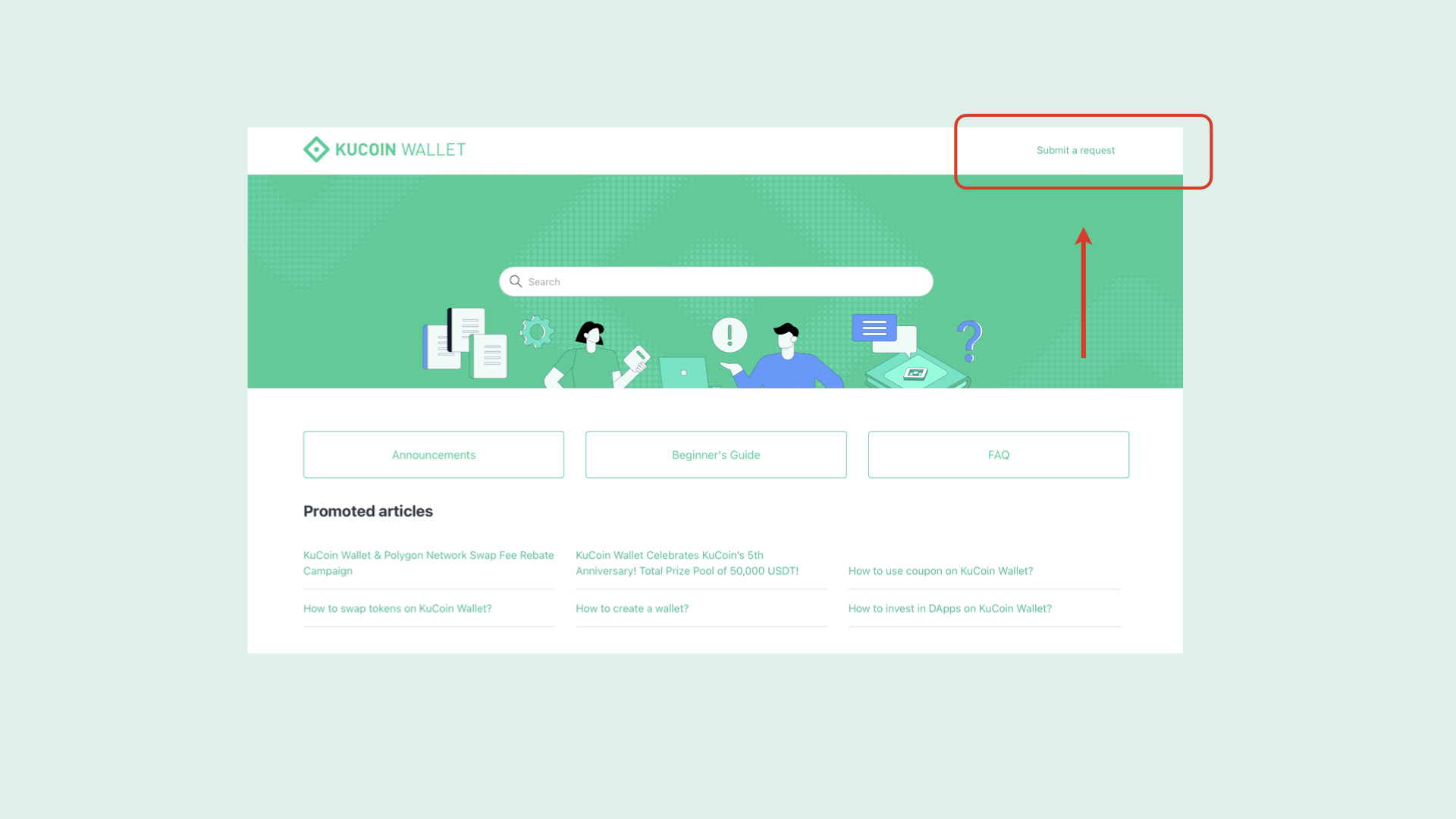 Note:
As transactions are irreversible on the blockchain, KuCoin Wallet cannot retrieve your assets for you. As a self-custodial wallet, KuCoin Wallet do not have access to your wallet and only you have your own secret phrases. You are the only one who can manage your assets in your wallet. Your keys, your coins. Please store your secret phrase in a safe place and keep your wallet safe.
About KuCoin Wallet
KuCoin Wallet is a secure and easy-to-use crypto wallet that supports multi-chain aggregation powered by the KuCoin ecosystem. With the security expertise of KuCoin and the leading security technology audited by Hacken, KuCoin Wallet is a self-custody wallet with users having full control of their assets. KuCoin Wallet provides the easiest way for users to manage multi-chain assets and enables them to buy, store and view NFT collections directly within the wallet. KuCoin Wallet is a gateway to the world of Web3 for all crypto users.
Join us
Website: kuwallet.com
Twitter: https://twitter.com/KuWallet
Medium: https://medium.com/@KuWallet
Telegram: https://t.me/kuwallet
Discord: https://discord.gg/958cKHaG2m