To celebrate our partnership with PoolTogether, KuCoin Wallet is collaborating with PoolTogether to hold a giveaway event.
During the event, users who complete all the tasks will win a share of special NFTs plus a mystery reward!
Event Duration: 3:00 AM, Oct 11th - 3:00 AM, Oct 18th (UTC)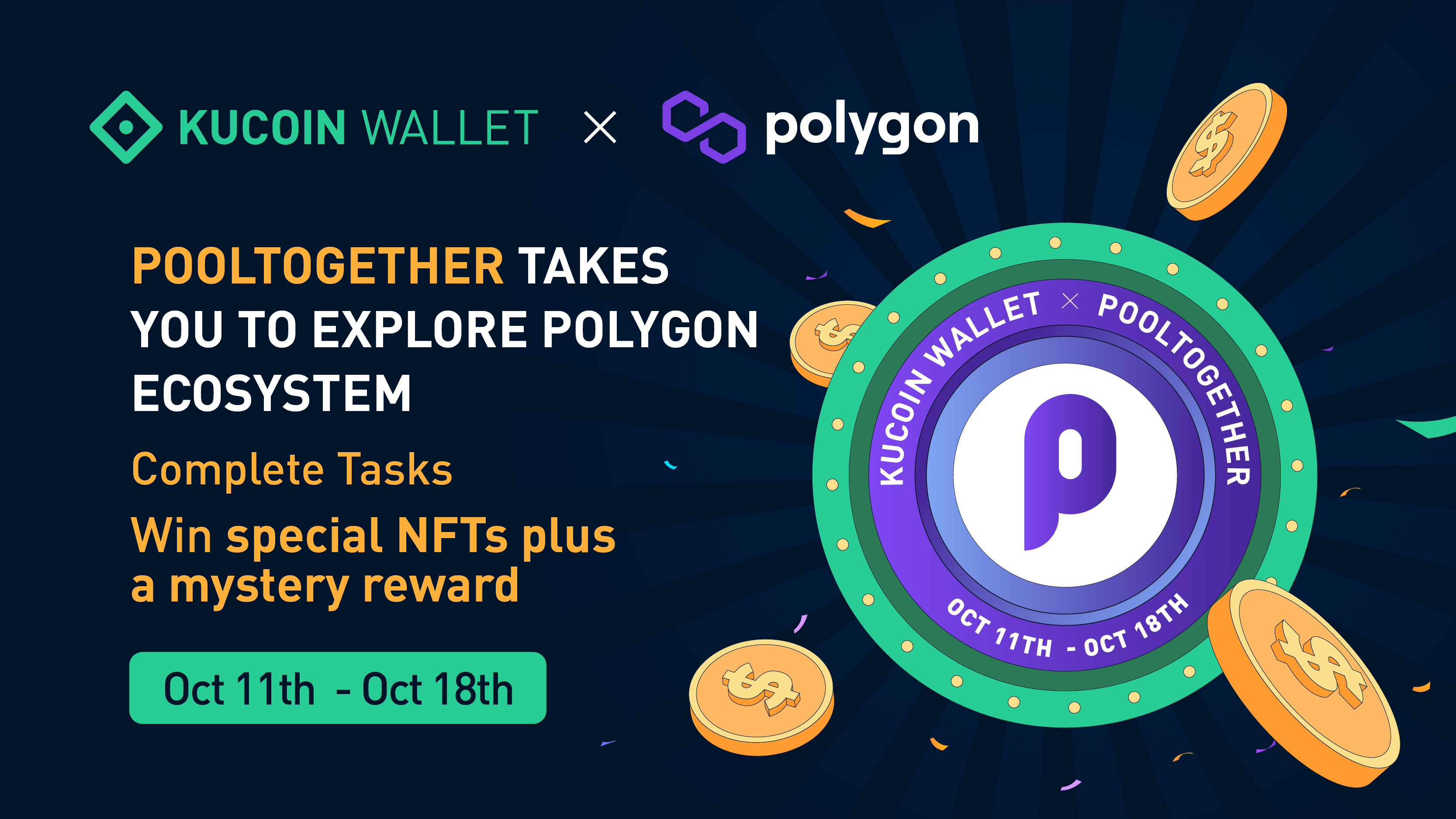 How to join:
Deposit $20 worth of USDC or more into PoolTogether on Polygon network by October 11th and hold until October 18th.
You'll win a Collab NFT by PoolTogether and KuCoin, plus a secret prize.
Notes:
Each mobile device can participate with only one address.
Rewards will be airdropped to the user's KuCoin Wallet within 10 working days after the event ends.
During the event, any abusive behavior, batch creation or restoration of wallets, or any cheating behavior shall disqualify the user from the event. KuCoin Wallet will implement these rules strictly.
About KuCoin Wallet
KuCoin Wallet is a secure and easy-to-use crypto wallet that supports multi-chain aggregation powered by KuCoin ecosystem. With the security expertise of KuCoin and the leading security technology audited by Hacken, KuCoin Wallet is a self-custody wallet with users having full control of their assets. KuCoin Wallet provides the easiest way for users to manage multi-chain assets, and enables users to buy, store and view NFT collections directly within the wallet. KuCoin Wallet is a gateway to the web3 world for all crypto users.