The KuCoin Group is committed to further expanding its Web3 ecosystem in the areas of public blockchains, crypto wallets, games, DIDs, and NFTs. Products including the KCC blockchain, KuCoin Wallet, and Windvane have also been extremely popular among users.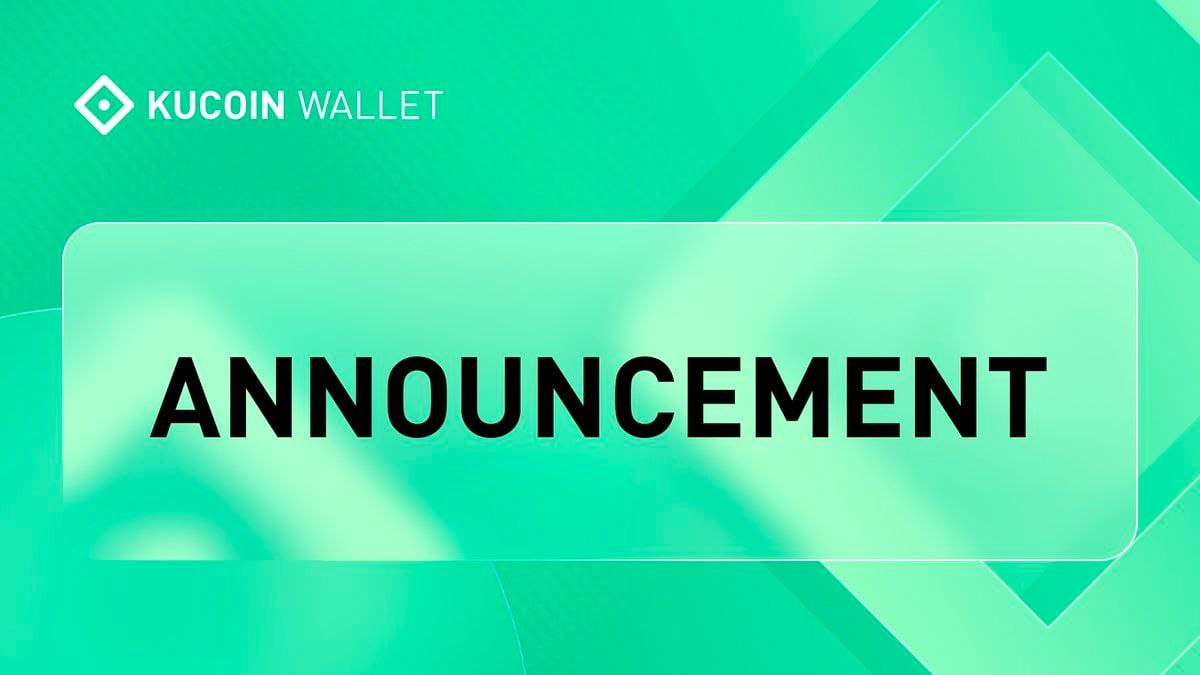 In order to provide Web3 users with better service and build a more competitive blockchain ecosystem, the KuCoin Group has decided to tightly integrate its Windvane.io NFT marketplace with KuCoin Wallet. Through optimization and integration of product features and resources, users are provided with a one-stop platform for wallet services as well as trading services. By continually upgrading its products and services, KuCoin has successfully widened its leadership and competitive advantage amidst fierce industry competition. Windvane.io will soon be integrated with KuCoin Wallet, with existing primary market features as well as secondary market features being completely upgraded.
Over the past 5 months, Windvane.io has built for users a comprehensive and highly compatible one-stop-shop NFT platform, and has provided a broad range of projects with a wide audience, successfully helping those projects release NFTs in the primary market.
As a decentralized NFT marketplace, Windvane has become more vertical and community-oriented. In Windvane's one-stop-shop NFT marketplace, all users can easily find, select, and buy their favorite blue-chip NFT assets on a wide array of blockchains. The Windvane platform also provides projects with high visibility through KuCoin's massive user base, influencers, and communities to boost the launch of projects. Since its launch in May, the Windvane platform has accumulated more than 800,000 users as well as more than 100,000 members in the community, with IP released in primary markets being highly sought after and selling out quickly.
By integrating the two services, KuCoin Wallet will be able to directly support further expansion of Windvane.io features, thereby providing users with an even richer and an even more diverse range of mobile products and services. The integrated platforms will also be able to provide strong support for NFT aggregation and trading, allowing all creators, artists, and enthusiasts to benefit from this platform upgrade, and providing a one-stop shop for NFT minting, displaying, trading, and auctioning services.
Windvane.io will be soon integrated with KuCoin Wallet app:
KuCoin Wallet will soon launch an in-app NFT marketplace feature, allowing users to directly log in and take advantage of relative services through KuCoin Wallet, thereby providing NFT players with one-stop aggregated NFT services that include fast filtering as well as efficient price inquiry features, allowing users to effectively buy high-quality NFT assets at the lowest available prices.
Using KAB (KuCoin Account Binding), users' accounts on the KuCoin platform are linked with their DIDs, allowing more Web2 users to experience Web3 products and services:
Through wallet technologies, users' accounts on centralized platforms are linked with their DIDs, thereby removing the barrier between Web2 and Web3 systems and allowing more users to experience the wonders of Web3.
Aggregating data from multiple platforms and providing fast and convenient batch transaction services to reduce transaction costs:
In the future, users will be able to access a wide range of NFT marketplace information right from their mobile wallets, including trading volume, floor prices, sales prices, quantities, etc., allowing users to easily obtain the information they need to buy and trade NFTs without having to use advanced analysis tools. Batch transactions feature and smart contract optimization will dramatically reduce transaction costs.
KuCoin Wallet will continually strengthen integration with the Windvane community to provide more benefits to the users of both platforms:
KuCoin values each and every user, and views the support and contributions of all users to the exchange as well as to the blockchain ecosystem as being invaluable and priceless. The interests of existing Windvane users will in no way be affected by this product upgrade. KuCoin Wallet will use the KuCoin Group's blockchain ecosystem to provide more benefits to the users of both platforms.
Going forward, KuCoin Wallet will continue to drive the advancement, development, and expansion of the NFT ecosystem, integrating NFT-related products and services to build a trusted, reliable, and top-notch digital assets exchange platform.
About KuCoin Wallet
KuCoin Wallet is a secure and easy-to-use crypto wallet that supports multi-chain aggregation powered by the KuCoin ecosystem. With the security expertise of KuCoin and the leading security technology audited by Hacken, KuCoin Wallet is a self-custody wallet with users having full control of their assets. KuCoin Wallet provides the easiest way for users to manage multi-chain assets and enables them to buy, store and view NFT collections directly within the wallet. KuCoin Wallet is a gateway to the world of Web3 for all crypto users.
Join us