In order to celebrate the KuCoin 5th Anniversary, KuCoin Wallet has launched a series of events. In the Polygon Ecosystem Carnival, we will launch a swap fee rebate campaign together with Polygon network to give back to all users. Users can enjoy a swap fee on Polygon network at up to 90% off!
Event Duration: 00:00:00, September 28–23:59:59, October 4, 2022 (UTC)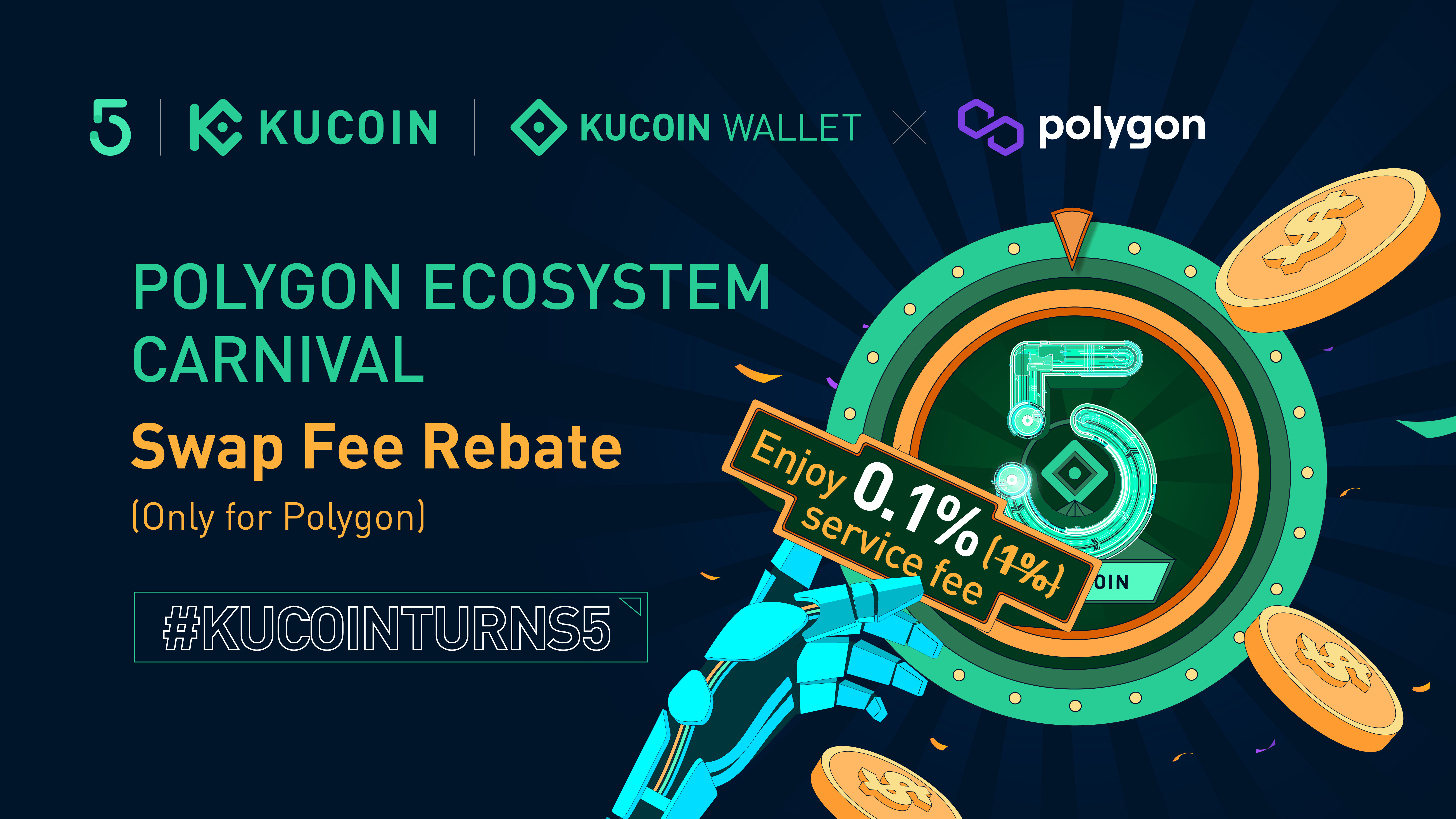 During the event, users who swap tokens on Polygon network through KuCoin Wallet native swap will enjoy a swap fee at up to 90% off. Only 0.1% platform service fee will be charged.
How to participate:
Step1: Download and install the KuCoin Wallet APP
Step2: Create or restore a wallet
Step3: Swap tokens through native swap on KuCoin Wallet

Tutorials:
Notes:
During the event, only token swaps on Polygon network will enjoy the benefits. For other networks, the swap fee won't change.
KuCoin Wallet reserves all rights to the final interpretation of this event.
>>>Learn more about the events by KuCoin Wallet to celebrate KuCoin 5th Anniversary.
👉KuCoin Wallet Grand Giveaway Campaign
About KuCoin Wallet
KuCoin Wallet is a secure and easy-to-use crypto wallet that supports multi-chain aggregation powered by the KuCoin ecosystem. With the security expertise of KuCoin and the leading security technology audited by Hacken, KuCoin Wallet is a self-custody wallet with users having full control of their assets. KuCoin Wallet provides the easiest way for users to manage multi-chain assets, and enables users to buy, store and view NFT collections directly within the wallet. KuCoin Wallet is a gateway to the web3 world for all crypto users.
Join us